I can't believe that this week is Thanksgiving. Officially, Thanksgiving is the kick-off of the holiday season. While Thanksgiving is not a holiday for giving gifts, it is a holiday to give thanks. The text book version of how Thanksgiving came to be is that the Native Americans helped the first European arrivals to survive rough winters with wonderful feasts. We now know that not all tales were as peaceful and loving as we once believed. But regardless, Thanksgiving's meaning remains noble. We celebrate the family and friends we have, and give thanks to people who make our lives wonderful.
Personally, one way for me to give thanks to cook. Admittedly, I am not a bad cook, and I actually love to do it quite a bit. However, I am not hosting a Thanksgiving dinner this year, so I am more of a participant. But that doesn't stop me to bring a side dish or two and a dessert. And I don't let tradition limits me either. I can cook what I think is delicious. Let me share with you some of the recipes I am considering.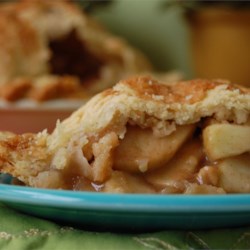 INGREDIENTS:
1 recipe pastry for a 9 inch double crust pie
1/2 cup unsalted butter
3 tablespoons all-purpose flour
1/2 cup white sugar
1/2 cup packed brown sugar
1/4 cup water
8 Granny Smith apples – peeled, cored and sliced
DIRECTIONS:
Melt butter in a sauce pan. Stir in flour to form a paste. Add white sugar, brown sugar and water; bring to a boil. Reduce temperature, and simmer 5 minutes.
Meanwhile, place the bottom crust in your pan. Fill with apples, mounded slightly. Cover with a lattice work crust. Gently pour the sugar and butter liquid over the crust. Pour slowly so that it does not run off.
Bake 15 minutes at 425 degrees F (220 degrees C). Reduce the temperature to 350 degrees F (175 degrees C), and continue baking for 35 to 45 minutes.
INGREDIENTS:
3 cups all-purpose flour
1/4 tsp. active dry yeast
1 3/4 tsp. salt
2 tsp. chopped fresh rosemary
2 tsp. chopped lemon zest
Cornmeal as needed
DIRECTIONS:
In a large bowl, combine the flour, yeast, salt, rosemary and zest. Add 1 5/8 cups water and stir until blended; the dough will be shaggy and very sticky. Cover the bowl with plastic wrap. Let the dough rest at warm room temperature (about 70°F) until the surface is dotted with bubbles, 12 to 18 hours.
Place the dough on a lightly floured work surface. Sprinkle the dough with a little flour and fold the dough over onto itself once or twice. Cover loosely with plastic wrap and let rest for 15 minutes.
Using just enough flour to keep the dough from sticking to the work surface or your fingers, gently and quickly shape the dough into a ball. Generously coat a cotton towel, preferably a flour sack towel (not terry cloth), with cornmeal. Put the dough, seam side down, on the towel and dust with more flour or cornmeal. Cover with another cotton towel and let rise until the dough is more than double in size and does not readily spring back when poked with a finger, about 2 hours.
At least 30 minutes before the dough is ready, put a 2 3/4-quart cast-iron pot in the oven and preheat the oven to 450°F.
Carefully remove the pot from the oven. Slide your hand under the towel and turn the dough over, seam side up, into the pot; it may look like a mess, but that is OK. Shake the pan once or twice if the dough is unevenly distributed; it will straighten out as it bakes. Cover with the lid and bake for 30 minutes. Uncover and continue baking until the loaf is browned, 15 to 30 minutes more.
Transfer the pot to a wire rack and let cool for 10 minutes. Using oven mitts, turn the pot on its side and gently turn the bread; it will release easily. Makes one 1 1/2-lb. loaf.
What are you making for Thanksgiving? How are you giving thanks to the people you love? Tell us your experience!