After writing the last post on Christmas gifts for knitters and crocheters, I've seen many more great gifts for these crafters. When we think about knitters and gifts, we always think about how THEY could create gifts using their knitting talents. But how about for a change, think about what we can give the knitters as gifts? After all, we are just supplying them materials so they could create more knitted items for us. Hence, I would like to continue the extravaganza of gifts for knitters.
1. Knitting Stamp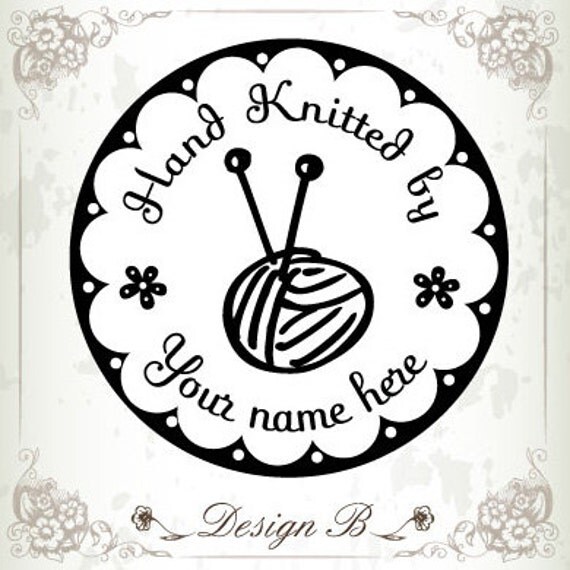 An artist signs her work when she's done with it. Likewise, when completing her masterpiece, a knitter should also put her signature on it, except that it's hard to sign on a knitted garment. However, she can complete it with a professional touch of putting a stamp on a tag.
2. Silver Octopus Shawl Pin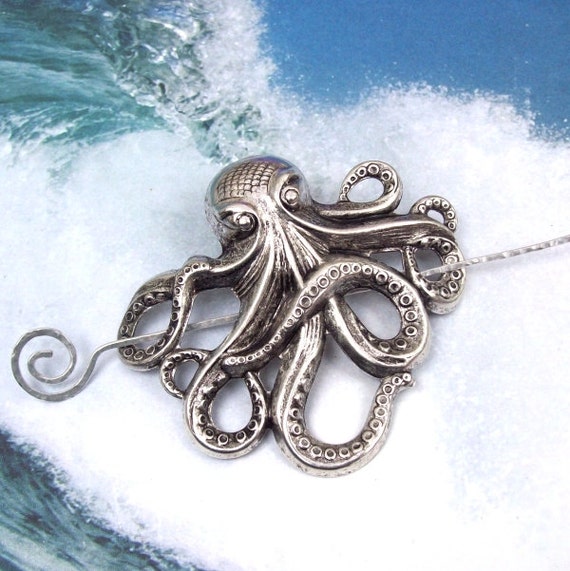 For whatever reason, knitters like to create shawls. It's not a popular garment if you just go to the department store and look around. However, knitters have an affinity for shawls. Perhaps it's because the techniques used in creating a shawl can showcase the beauty of the yarn and garment.
Hence, a great gift for knitters is a shawl pin. This little device is a closure for the shawl, keeping it close and in place. this particular shawl pin is a silver octopus. Isn't it Gorgeous with a capital G?
3. Technique Books
There's really no such thing as having too much knitting books for knitters. They always welcome a good quality book added to their enormous library. This Deborah Newton Finishing School contains finishing techniques, which is great knowledge for less-experienced knitter and a great reference for experienced knitters.
4. Humorous Books
Besides books to learn new techniques, knitters will also appreciate these books choke full of knitting humors. You can check out the reviews from bonafide knitters on these books and you will know that they do appreciate these books.
5. Project Bags
What do knitters do when they have multiple projects in progress? Many of them do in fact start knitting a pair of socks even when they still have their shawl and sweater in progress. Hence, it's great to be able to organize these projects. These project bags are designed exactly for that. All her projects will no longer be all tangled up together in one gigantic bag. I like the cotton bags since they are cute and look quite natural. However, they mesh bags are also quite useful because you can see the content without opening them.
6. Swift
You will be surprised that a lot of yarns don't already comes in balls; they come in skeins. It's necessary to wound the yarn into a ball before knitting, otherwise it will be a big tangled mess. A swift is an umbrella like object that is used to hold yarn while it's being wound up. That means you will no longer need to hold her yarn for her while she is wounding up a yarn ball. You might think that this is one of the objects that a knitter already owns, but this may not be true. She might have been using your arms and her own feet to do this task all along. This would be an amazing gift for a knitter if she doesn't already have one.
7. Ball Winder
While you are at it, you can also get her a ball winder. This device is the other end of the swifter. While the swifter holds the yarn, the ball winder actually rolls it into a ball. Yes, she could just hand wind it manually, but the advantage of using a ball winder like this is that the yarn will be wound very evenly. It's also more ergonomic for her; all she has to do is clip it on a table and start winding the wheel.
Comments? What do you think about these gifts for knitters? Tell us your experience? Do share!