Thinking about gifts for your wine enthusiast friend? You know that she really enjoys having a glass of wine at the end of the day. She is more excited about the wine list than the food in a restaurant. So you know that she must like to receive gifts that are related to her wine hobby. Here are some gift ideas for you.
1. Wine of the Month Club
What better gift can you give to a wine lover than the wine itself? You have the choice of picking one awesome wine to give, but how about a gift that keeps on giving? Wine of the month clubs are now everywhere. Each month, quarter or whatever time interval you choose, the recipient will receive one or more bottle. You can do it as short as a three-month gift, or go wild and give her a 12-month membership. These wine of the month clubs come in different tiers–the more limited the wines in the collection, the pricier it gets. But they do start at a very reasonable price; perhaps even less than what you would pay in the store. I gave a 12-month membership to my husband couple years ago, and he enjoyed it so much that he is still talking about it today.
Wine of the Month Club, starting at $21.95/month
2. Rapid Beverage And Wine Chiller
What a torture to ask your wine lover friend to wait while the wine is getting cold. There's no more need to wait long with a rapid beverage and wine chiller. With a touch of a button, she can chill a bottle of wine in six minutes. This little gadget is particularly useful in parties where guests bring the beverages of their choice. She can even use it to chill cans and other bottles in a minute or two. A lot of these chiller has a super option that you can use to get your beverage even colder.
Chrome Cooper Cooler™ Rapid Beverage & Wine Chiller, $79.99
3. Wine Tool Kits
There are quite a lot of gadgets at your disposal in this category. The classic is a electric wine-bottle opener, so there's no need to deal with broken cork and frustration. Other choices are wine aerator, decanter and wine bottle stopper.
Oster Electric Wine-Bottle Opener, $17.99
Vinturi Essential Wine Aerator, $29.99
Metrokane Wine And Champagne Sealer, $7.99
4. Personalized Glasses
Your wine lover friend probably already has plenty of wine glasses, but you can make some special ones by personalizing them. There are quite a lot of options here. You can have them etched with her favorite wine quotes, or simple her name or initials etched on them.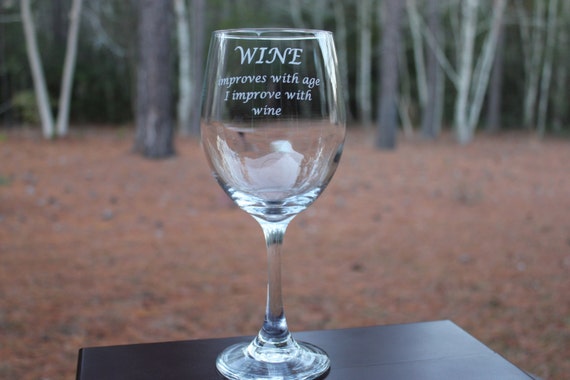 5. Wine Tasting
I don't know any wine lover who doesn't like wine tasting. It's like going to toy stores and get as many toys as she wants. Anything better would involve swimming in pools of different wine. You could take her to a wine tasting trip, or even a wine tasting cruise.



Couples Wine Dinner
, $99



Chocolate, Desserts & Wine Tour
, $79
6. Wine Decor
If she is so in love with wine, you can give her wine-themed home decors. Nowadays, you can find artisans upcycling wine barrels and creating wonder and useful tools, such as cheese boards, wine racks and knife block.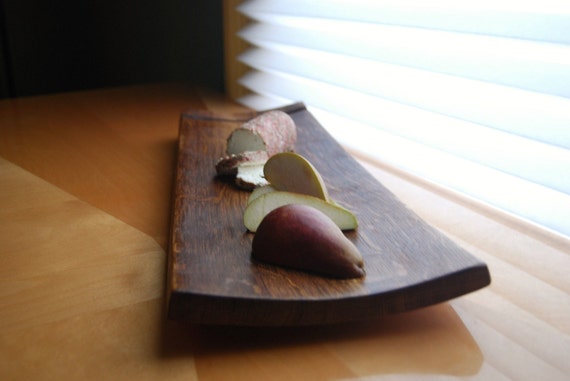 Wine Stave Cheese and Charcuterie Board, $55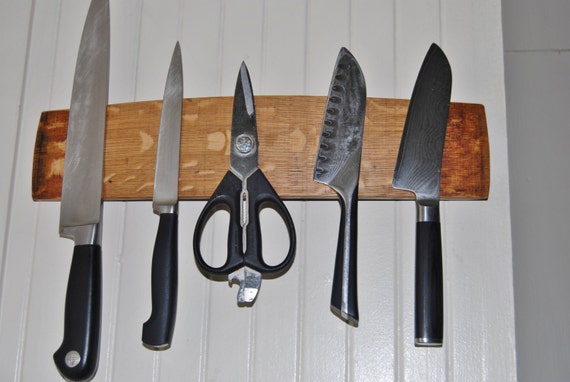 18 Inch French Oak Wall Mounted Magnetic Knife Rack, $49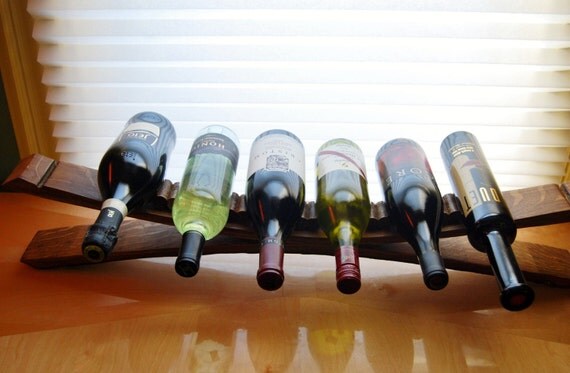 6 Bottle French Oak Wine Rack with Cork Rests, $89
Remake It! Wine Cork Trivet, $14.49
7. Wine Education
Wine appreciation is an art and plenty of books are on the topic. Better yet, how about wine classes that she can go and learn? She will be able to gain hand-on experience while mingling with her fellow enthusiasts.
The Essential Scratch and Sniff Guide to Becoming a Wine Expert: Take a Whiff of That, $12.72



Private Wine Education Course
, $105
8. Wine Compliments
One cannot survive on wine alone; she must also have decadent cheese and delicious snack too. Some snacks in fact has the ability to make wine taste much better.



Murrays Cheese French Assortment
, $54.95



Murrays Cheese Shop Charcuterie and Cheese Set
, $55
Comments? What do you think about these gift ideas for wine lovers? Tell us your experience? Do share!