What are some great gifts for book lovers? I have several of such friends in my life. Some of them love to read the old fashion way–they like to have walls of books at their home library. They love the smell and texture of book, flipping pages of paper between their fingers. Some of them prefer the contents of books–the stories, information and knowledge rather than the act of holding a book. For them, they usually prefer reading on their e-reader or tablets. But most of them are actually a mixture of the two styles.
Whether you are getting gifts for book lovers who read on their tablets or who read physical books, here are some Christmas gift ideas for book lovers of all styles.
1. Gift cards
Let's be practical here. Book lovers love books (duh!), and unless you know exactly what she wants to read next, a great choice is to give them credit to purchase books they love to read. There are several avenues for gift cards. If you know that she reads on her Kindle, then by all means give her Amazon gift cards. This is not only a good choice because Amazon has millions of book titles, but they actually have other items as well. So if your book lover friend would like to use the gift card on something else, she is very welcome to do so. Actually she can also buy physical books with it. Another place for gift cards for book lovers is iTune. They also offer millions of titles. Plus, she could use the gift cards on musics and movies as well.
2. Audiobooks
The ideal situation of reading a book is sitting in a nook, undisturbed, wearing the most comfortable clothes while sipping a glass of wine in the summer or a cup of hot tea in the winter. However, how often do we all get these hours of solitude time? One way for your book lover friend to consumer their food of intellect is to "read" books while doing other tasks. She can do it by listening to audiobooks. Especially if she has long commute, this is an excellent way to multitask while she drives to and from work. Also, if her work doesn't require 100% focus, she might also be able to listen to audiobooks at work too.
Give her a membership to Audible.com where she can download thousand of audiobooks. Another provider, Audiobooks.com, offers more than 40,000 books, with subscriptions starting at $39.95 for 3 months.
3. Backup battery for device
How much of a disappointment is it when her device runs out of battery while she is reading that page turner? It seems like while the e-readers and tablets are getting more sophisticated and beautifully-designed, their battery life has not caught up. However, all hopes are not lost. You can get her an extra battery that can boost her device even when she forgets to charge it the previous night or on that camping trip.
Anker® Astro External Battery Backup Charger, $49.99
4. Device case
Even when she forgoes the traditional paper-back or hardcover book, she can use still dress up her device nostalgically with a book cover device case.
Vintage Leather Case for iPad, $75.99
5. Bookends
If she likes books, no matter how much she prefers to read on her e-reader now, I am quite sure she would own many physical books. To keep all of them organized, a gift idea is book ends. Some of the bookends I've seen are super cool. These little tools are so functional yet decorative for the homes.
Tech Tools Desktop Madness Series Stop Hand Bookends, $16.07
6. Noise-canceling Headphone
To create a little reading bubble or paradise of her own, a noise-canceling headphone is great. While she reads, she can put some background music on without the interference of ringing phones, TV, chatty family and neighbors and screaming kids (just make sure there is a babysitter). The Bose headphone are the Ferrari of noise-canceling headphones.
Bose® QuietComfort® 15 Acoustic Noise Cancelling® Headphones, $269
7. Signed First Edition of Her Favorite Book
If you know that she loves a book so much that she's read it 12 times, then she will sure love the signed first edition of the book. You can search individual bookstore to see if you are lucky enough to get that one copy, or you can go to abebooks.com to find it. You can find books for sale from thousands of seller on one site.
8. Handmade items
If your budget is limited, you may want to create something one-of-a-kind with you own bare hands. Some of these are super fun for kids to create, such as these cute bookmarks.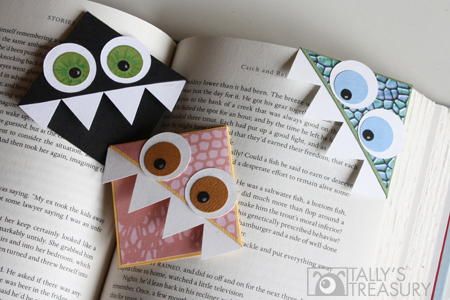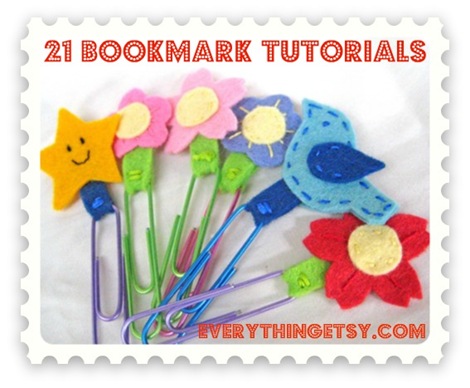 Comments? Any suggestions for gifts for book lovers? Tell us your experience? Do share!